noun.

the action of leading a group of people or an organization; the state or position of being a leader; the leaders of an organization, country. 
Leadership is both a research area and a practical skill encompassing the ability of an individual or organization to "lead" or guide other individuals, teams, or entire organizations. 
My Leadership Lens:
Leadership is a massive topic, and something I am very passionate about. I could talk about Leadership for hours and write thousands of words on it, so I will focus on an area I am working on specifically in my new role as an
Independent Leadership Development Facilitator and Consultant
– Leadership Presence.
My Leadership Footprint:
I have been a HOD, a HOY, an AHT, a DHT, a HT and an EHT. I am a SLE and a SLE train the trainer. I have done my NPQSL and NPQH, I was due to do my NPQEL. I have been a Governor and a Trustee. I have Co-Founded #WomenEd #DiverseEd #OxonMWHB #OxWomenLeaders #LeanInGirlsUK.
My leadership trait surfaced at an early age, yes I was a little girl who was told she was 'bossy'.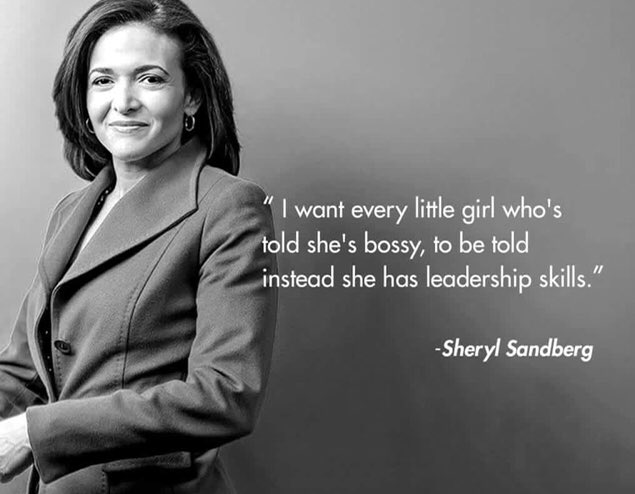 My Leadership Journey:
My career has been very linear, and I was promoted every year for 18 years. I have stepped aside and moved horizontally a few times to take on new roles in new schools, but I have been paid more as the remit or the school was bigger. Within a term of moving I have been promoted. I have negotiated at every stage of my career and each time I have taken a leap of faith, I have been brave, it has paid off.
My Leadership Style:
I am a dynamic leader, I lead with integrity, values and ethics. I lead as a team leader, a line manager, a coach and a mentor. I am an authentic leader, I lead with courage and embrace my vulnerability. I am an emotionally intelligent and empathetic leader, I lead with compassion.  I am a disruptive leader and I pioneer new ideas and trailblaze different ways of working and being. I am a heart-leader.
My Leadership Role:
I love learning and I tweet, talk, read and write about leadership. Leaving a full time, secure and stable role, I am enjoying having more time and energy to read and reflect. I am halfway through my MA in Education where I am looking at flexible working in schools. I am training to be a
Resilient Leader Elements
 consultant. I am also really excited to be one of Diana Osagie's associates for the
Academy of Women Leaders
.
Leadership Elements and Facets:
In the Resilient Leaders Elements training I am doing there are 4 Elements and 12 Facets in the framework:
Awareness: Self, Others, Environment
Clarity of Direction: Determination, Unifying Purpose, Strategic Intent
Leadership Presence: Authenticity, Intentionality, Service
Resilient Decision Making: Creative, Robust, Versatile
You do self-assessments and peer-assessments, work as a group and with a buddy to explore and unpack your strengths and identify challenges to work through. You received reports on each facet with personalised activities to flex the element. It has been a fascinating process working with 2 trainers and 9 other leaders, half of us are from education, half are corporate.
My Leadership Presence:
Being true to yourself, your values and ethical code, being in service to others and bringing a focus and bias for achievement to your organisation and others around you.
Reflecting on this element and the 3 facets that underpin it has been relatively easy as it plays to my strengths. For each we have reflected on what is working and what could be developed further.
Authenticity:
WWW?
I have integrity in my values, conviction in my actions. I am ethical, authentic and true to myself.
EBI?
I need a coach –  I have a leadership one but need a business one.
Intentional:
WWW?
I am focused, I am positive, I am appreciative, I am energised.
EBI?
I need a business plan so my approach is more strategic.
Service:
WWW?
I am  committed to the development of people and serving my growing audience.
EBI?
I need a pen portrait for my target audience to be specific to my impact.
As part of the training we have reviewed our values, clarified our goal and articulated a leadership mantra.
My Leadership Context:
I want to identify my strengths working as an individual, independent of a team or institution, working in the system but outside of a school. I want to integrate my strengths in my work and in my passion projects to bring them together into one style of working and being.
When I shared this with my buddy, who is L&D consultant in the US, she reflected back to me:
Working autonomously
Leveraging my network
Creating my own brand and own essence
I love have a listening partner who you talk these things out with.
My Leadership Goal:
This is still emerging and evolving. My initial goal was to go independent, get established, launch the website, explore my options. This is going well, the work is coming in and my network are holding me. I have audacious goals for me and for others for the future. More to follow…
My Leadership Values:
Passion
Purpose
Autonomy
My Leadership Mantra:
I know myself, my values and my purpose. I know how to bring a vision to life, to build momentum, by leveraging my network. I know I am a positive role model in my passionate commitment to strategic action to serve others.
My Leadership Toolkit:
Read – Simon Sinek, Brene Brown and Lolly Dascal for a non-education perspective.
Journal – write for yourself, or blog for others, but process your thinking.
Network – find your tribe and align yourself with shared vision, values and mission.
Find a critical friend – have someone, or people, who can hold the mirror up to you when you need it.
Be mentored – in a new leadership role, find a mentor to show you how to do the role and to help you find your feet.
Be coached – as you establish in your role, find a coach to help you grow into the role and feel confident, authentic and resilient.
Be sponsored – find someone to look up to, to learn from, who will open doors for you.